Tonality over time is an everlasting dream.
Dedicated aspiration with purpose is clarity.
A solitary quest in pursuit of purity is endless.
40 Years of Roland Jazz Chorus
The JC Jazz Chorus series was born in 1975. Since that time its distinctive "JC Clean" tone and original "Dimensional Space Chorus" effect have been loved by many of music's biggest names. These characteristics are achieved by a unique design which is optimized for producing a clean sound.
The Jazz Chorus series has been able to maintain a standalone status in the music scene for decades. Even now Roland's Jazz Chorus Series is still evolving as a cutting edge product.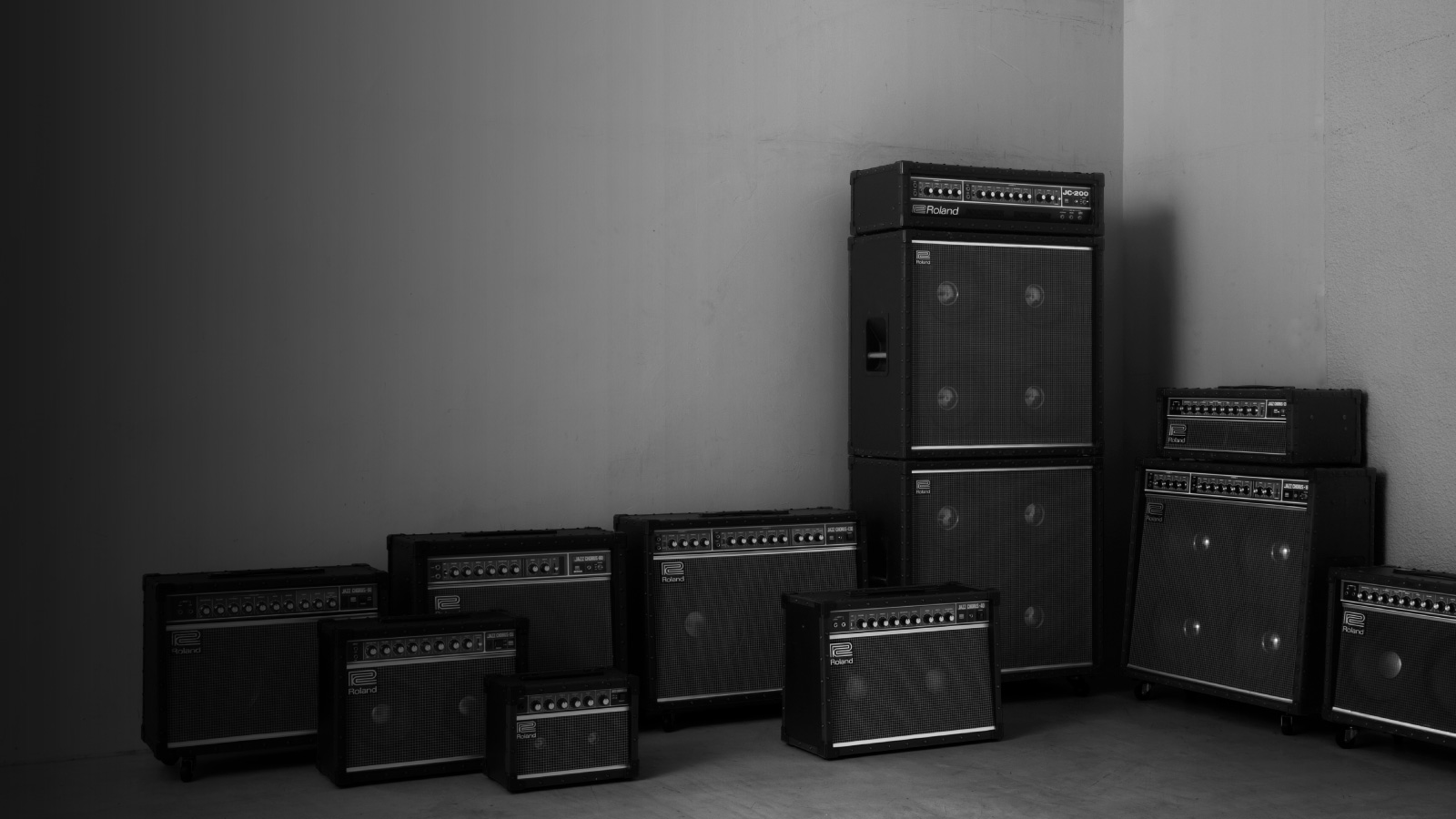 *This picture includes prototype models.
Timechanging since 1975
1970s
JC-120

JC-60

JC-160

JC-80

JC-200 and JC-200S

JC-50
1980s
JC-120H

JC-77

JC-55
1990s
JC-20

Johnny Marr
(THE SMITHS etc.)

Gil Norton
(PRODUCER: FOO FIGHTERS, PIXIES, ECHO & THE BUNNYMEN etc.)

JC-85

JC-90

Freddie Cowan
(THE VACCINES)

Technical Story